Promotion
IQAir New Edition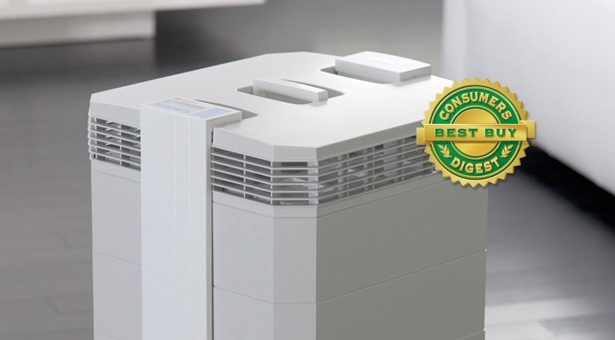 Up to 41% more clean air
The New Edition HealthPro Series features the most powerful fan ever used in a residential room air purifier. That power translates into even better air cleaning results. The new three-dimensionally optimized design now uses state-of-the-art aerodynamics to convert energy into more air and less noise. We also improved the HyperHEPA filter pleating design, which increases the filter surface area of the filter. The result of these improvements is up to 41% more clean air.
The quietest high performance air purifiers ever
The New Edition has an average of 7% less sound across all fan speeds, without sacrificing filter life or system efficiency. You can now have clean, healthy air without disrupting your environment with noise. Our "fan-in-center" design places the fan motor between sound-attenuating filters. The double-walled housing effectively reduces sound transmission. Rubber suspension pads systematically isolate motor vibration from the air cleaner housing. The EvenFlow Diffuser deflects sounds back into the system while returning low turbulence and low velocity air to your room. The result is an air purifier quiet enough for your bedroom.
Up to 40% longer filter life
IQAir's New Edition air purifiers feature the most advanced filter-pleating pattern ever designed for a residential system. This technology not only increases airflow, but also increases particulate loading capacity on the PreMax pre-filter and on the main HyperHEPA filter. This saves you money and reduces the frequency of filter replacements.